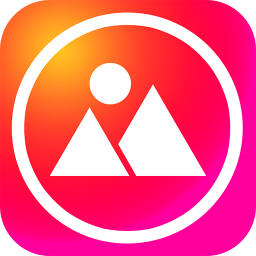 Best Gallery
Best Gallery is the professional gallery app for organizing your photo, videos, album, GIF! Easy and powerful photo editor that lets you quickly crop , rotate , and fine-tune any picture! Enjoy!!! 🏵🥇
Photo Gallery & Hide Pictures set photo management, photo editing and Gallery album in one, it will perfect fit your needs! Password-protect your photos, organize them, display them slide-show style! 🎊🎉💯
Best Gallery is smart gallery, private gallery, best photo gallery! Quick app launching, view thousands of your photos and videos instantly. Photo Gallery & Album has utilized all advantage of your phone or tablet! 🚀🏆
🖼Best Gallery Key Features
- Fastest photo & videos viewer
- Photo Editor
- Viewing high definition photos
- Set as Wallpaper
- Gallery Lock & Hide private photos
- Beautiful Theme
- Search, Tags, Notes, Slideshow
- Gallery video player
- Automatically organize your photos by time, albums
🏞 Best Photo Gallery
Photo Gallery supports all image types, GIF, RAW, SVG and video files!
Photo Gallery can be sorted by date, size, name both ascending or descending, photos can be zoomed in!
Media files are shown in multiple columns depending on the size of the display, you can change the column count by pinch gestures!
🌅 Powerful Photo Editor
Auto optimization, free trimming, stylish filters, multiple adjustment ways, modern mosaic and doodling, these powerful photo editing features can fulfill all of your photo editing as far as possible. If you're feeling a little more creative you can add filters and draw on your pictures!
🌇 High-Quality Albums
- Grouping albums by album set
- Create, edit or delete
- Customize listing order
- Create album in album
🏙 HD preview and Slideshow play pictures
Turn your Android Phone into a slide show viewer that automatically rotates through all the pictures within a gallery! You can change the interval timing, sequencing, and how the image is displayed in Galleries settings!
🎬 HD Video Player
Gallery apps with HD video player is supported all video formats and managed brightness, volume easily!
🔐Gallery Lock & Hide Picture
Gallery Lock easily hide pictures and videos. Gallery can encrypt its photo gallery app and keep your privacy absolutely safe. You can set a password and make your privacy in an encrypted album to protect your photos and videos in a safe way.!
💎Best Gallery is the Fastest, powerful and profession gallery with gallery lock & Photo Editor! Managing your beloved photos! Enjoy!
بخشی از حجم دانلود فایل این برنامه متعلق به فایل دیتای آن است که به صورت اتوماتیک دانلود و نصب خواهد شد. این برنامه جهت اجرا به این فایل‌های دیتا نیاز دارد که مایکت به صورت اتوماتیک فرآیند نصب آنها را انجام خواهد داد.