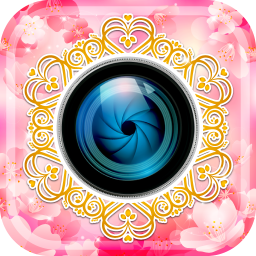 Selfie Beauty Camera Makeup
Makeup camera effect for all occasions & DIY make up! This beauty selfie camera for ideal taking pics! The eye-catching smokey eyes, the bright-colored matte lipstick and blush makeup contouring for a finishing touch – you can apply all of these and many more beauty effects with ultimate makeup photo editor for girls. Experience a blissful insta beauty makeover with our app for trendy girls who know what they want - Beauty Camera Makeup My Photo! Turn yourself into a glam doll – all you need to do is take a picture with your selfie camera and apply cool photo effects and stickers form our professional make up palettes!
Try out different looks with perfect makeup photo editor and find the perfect look for yourself. Have you always craved for a flawless skin of a movie star with a healthy and bright complexion? Go for a natural look or glam makeup camera effect for a special occasion. Become a pro with real makeup app for photos – with our virtual makeup brushes, you can apply your favorite lipstick color, eyeshadow, eyeliner, blush and shiner. Our face and eye make up set for trendy girls will not leave you unimpressed! Makeup editor for picture will certainly draw the attention of all your friends! Try beauty camera effect for yourself!
Perfect Camera Selfie enables you to create stunning photos with 16 HD mirror reflection effects. Super Sweet Selfie Camera HD Smart auto beautify Easy to use and become a natural beauty just one click! Selfie Camera Expert Awesome selfie Filters Special and free filters with personality to spice up your selfie.camera pinkpink app download for free.
Features:
♥ Auto concealer makeup: Quick-fix retouch and makeup editor for face retouch
♥ Wrinkle remover: acne remover photo editor to deal with acne, pimple, blemish, wrinkle and other imperfection;
♥ Photo effect slim face & nose reshaping: reshape face slimmer and countour nose;
♥ Beautify Eyes for the hotness: smart eye color changer to detect your eyeballs and change your eyes color like wearing pupil contact lenses; support eye widening and brighten too.
Enjoy Selfie Beauty Camera Makeup App's.
- Added 1,000+ themed funny stickers, motion stickers.
- Added more filter 500+
بخشی از حجم دانلود فایل این برنامه متعلق به فایل دیتای آن است که به صورت اتوماتیک دانلود و نصب خواهد شد. این برنامه جهت اجرا به این فایل‌های دیتا نیاز دارد که مایکت به صورت اتوماتیک فرآیند نصب آنها را انجام خواهد داد.