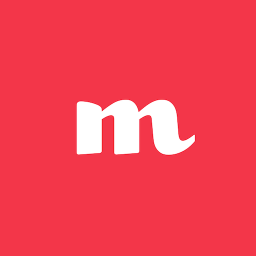 CircleMe: the interest social network
CircleMe has become the #1 free app to read top news, find events nearby such as concerts and meet people with similar interests. With CircleMe you keep up to date with all that matters to you!
Read the latest news on music, books, movies, tv series, sports, football teams, gossip, food, the latest gadgets, and millions of other topics to follow with just one tap. Then find concerts nearby and other events such as movie releases, theatre plays and more
Meet like-minded people with your shared interests around the world and chat about the latest news on the things you love such as technology news, or find nearby people to meet with shared interests!
Receive recommendations based on your interests such as app recommendations, discover music and new films to watch. And let other Circlers suggest you new things to discover such as new books to read or new songs to listen to.
CircleMe generates in real-time a personal magazine for you. It also provides you with a Personal Calendar with events you care for and for which you can set reminders: this way you will never miss on an event you care for. 1M+ Likes and more than 70,000 events available for 6000+ locations globally means CircleMe will help you be what you Like!
* Be part of a community that cares primarily about the quality of its digital experience. *
* Proudly FEATURED by Google as best-new apps on Google Play *
---
FORBES: 'CircleMe is a web-based and mobile app that is beautifully and simply designed with a fantastic user experience'
MASHABLE: ''CircleMe delivers on its promise rather well'
---
KEY FEATURES
○ 'Like' all your interests you can find on the platform or add your personal ones.
○ Access updated content related to your Likes: articles, news, posts, videos, comments, events, pictures.
○ Access your Personal Calendar, which automatically offers you events related to your interests and based on your location
○ 'Trust' users, to connect with people that have your same interests and to follow their posts.
○ Add things to your personal 'ToDo' list.
○ Discover new things that you may like and people with similar interests.
Now it's time to LIVE YOUR PASSIONS!
#bewhatyoulike
---
We are always excited to get feedbacks, suggestions and/or questions so please get in touch with us: feedback@circleme.com
Twitter: @CircleMe
Facebook: facebook.com/CircleMeTeam
- Improved Sign-up and Login process
- Fixed bug in login
- Updated integration to Facebook
- Updated with new AndroidX core and supporting Android 10
- Other small fixes
بخشی از حجم دانلود فایل این برنامه متعلق به فایل دیتای آن است که به صورت اتوماتیک دانلود و نصب خواهد شد. این برنامه جهت اجرا به این فایل‌های دیتا نیاز دارد که مایکت به صورت اتوماتیک فرآیند نصب آنها را انجام خواهد داد.