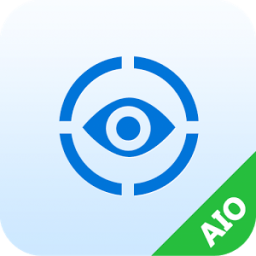 Permission Check Plugin
This is All-In-One Toolbox (Cleaner, Booster & Optimizer) Permission Check Plugin . It can not be used on its own, Please install All-In-One Toolbox before use this plugin. Download All-In-One Toolbox: https://play.google.com/store/apps/details?id=imoblife.toolbox.full&referrer=utm_source%3Dplugins%26anid%3Dadmob
How to use
- Install Both All-In-One Toolbox and Permission Check Plugin
- Open All-In-One Toolbox > Toolbox > Plugins > Permission Check Plugin
You can create shortcut for this plugin in Settings or add it as a screen widget for quick access
Main Feature
Permission Check Plugin detects permissions the installed apps require, so that you could take action to safeguard your privacy. With this plugin installed, you are able to see clearly the permission apps require without checking them one at a time.
You could press the item that requires the permission critical to you, view more details about it, or uninstall it.
About All-In-One Toolbox
All-In-One Toolbox is the most comprehensive tool app to optimize your Android in optimal speed. Trusted by Millions of users world wide.
**Key features**
Junk File Cleaner
Clean all process, cache, temp files, empty folders, residual files, app leftovers, clipboard data, SMS & call logs, saved password, search history, large files
Task Killer & Memory (RAM) Booster
Kill background running tasks whenever device slows down, lags or freezes to boost speed.
Pre-Installed & User Installed App Manager
Manage all apps. Root user can customize auto-start apps, move app to SD card, batch install&uninstall apps silently, uninstall build-in system apps.
SD Card File Manager
Manage all files, folders stored on external SD card. Support all basic file operations.
Privacy Protector
Encrypt apps and everything you don't want to share
Useful Plugins
1. App Advertisement Detector
2. App Locker
3. Auto Clean & Boost Tasks
4. Game Booster
5. App Permission Check
6. Compass
7. Flashlight
8. QR & Bar code Scanner
9. Quick System Settings
10. Sensor Box
11. Quick Volume Settings
12. Pro Key
Any questions please feel free to drop us an email: support@aiotoolbox.com
★Notes: This is a plugin of All-In-One Toolbox. Please open following below steps: All-In-One Toolbox> Toolbox> Plugins.v1.8
- Update UI
- Add Show all apps option- you can check permission by apps
- Add sort apps alphabetically to Settings
- Fix other issues reported

v1.7
- Fixed CPU consume issue
- Add Danish language (Søren Abildtrup)
- Add Norwegian language (Saltnæs Jack Terje)
- Other minor changes
بخشی از حجم دانلود فایل این برنامه متعلق به فایل دیتای آن است که به صورت اتوماتیک دانلود و نصب خواهد شد. این برنامه جهت اجرا به این فایل‌های دیتا نیاز دارد که مایکت به صورت اتوماتیک فرآیند نصب آنها را انجام خواهد داد.
بقیهٔ برنامه‌های این سازنده