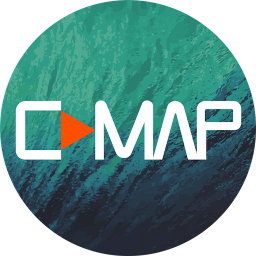 C-MAP Embark: Personal Nautical Maps
C-Map Embark provides high-quality nautical maps along with navigation, traffic and weather information to help you plan your next trip on the water.
Our downloadable offline charts help you stay safe while cruising, fishing or sailing, so you can enjoy a stress-free time.
Tailor your maps: Save routes, waypoints and tracks, all accessible when offline. You can also include reviews and pictures to remember that special day or share your trips with your friends and family!
C-MAP Embark enables you to:
• Download or stream for free the latest up to date offline marine charts
• Navigate with offline personal charts, keeping access to saved routes, places and tracks as if you were online
• Switch between day, night and bright mode
• Get weather information
• Find relevant information about marinas, harbors, beaches, shops and much more
• Personalize your own maps: highlight areas of the map based on your boat size, use your favourite units of measurement, create places routes and tracks
• Help others discover the best places by sharing places, routes, tracks, reviews, photos and more
• Save places you want to visit, and access them later from any computer or device
C-Map Embark updates on a continuous basis to make sure you get the best experience and to bring you the most up-to-date maps and functionalities. Stay tuned!
Embark maps can be used online for free. You can also purchase one of our new 70 regions as renewable subscription and download the charts on your mobile device to save data and enjoy the maps even in remote areas without connection. Some of the subscriptions we offer are:
• USA: 12 months USD 25,99
• Baltic Sea: 12 months USD 65,99
• Central European Lakes: 12 months USD 39,99
• Australia & New Zealand: 12 months USD 43,99
• Belgium: 12 months USD 39,99
• Germany: 12 month USD 39,99
• Finland: 12 months USD 43,99
• UK: 12 months USD 44,99
• Iceland & Greenland: 12 month USD 89,99
• The Netherlands: 12 month USD 28,99
• Maritime weather: 1 month USD 1,99 and 12 months USD 8,99
Privacy policy
http://embark.c-map.com/privacy.html
Terms of service
http://embark.c-map.com/tos.html
More information at
embark.c-map.com
This release fixes a few crashes and makes the app a bit faster.
بخشی از حجم دانلود فایل این برنامه متعلق به فایل دیتای آن است که به صورت اتوماتیک دانلود و نصب خواهد شد. این برنامه جهت اجرا به این فایل‌های دیتا نیاز دارد که مایکت به صورت اتوماتیک فرآیند نصب آنها را انجام خواهد داد.