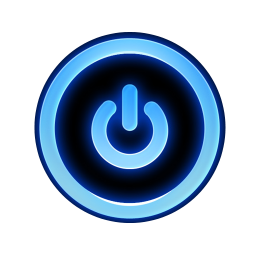 Led Flashlight (+widget)
Very simple LED flashlight! If you have LED at your phone camera you can touch the button to turn it on! It is very simple led torch! Just as simple as that!
Now it is even more simple! Use home screen WIDGET from your desktop! Just touch the widget to make a light! Use it without starting the app!
Some best features:
- Touch Widget to enable/disable your LED!
- Multiple widgets support!
- Notification bar info and tap to stop!
- Works with disabled screen!
- Don't ask for unnecessary permissions (Like Internet Access!)
- Active development (contact me if you have problems!)
Unlimited version features:
- Disable on Shake Gesture (without re-enabling screen or unlocking the phone)
- Auto Enable & Close
- No update reminder!
- More to come!
This is FREE test version so if you have any problem at your device just send me email! Please do not rate low if your device is unsupported! Will improve compatibility in future. If your device works well I would be glad for positive rating with device model. Thanks!
This version is completely free and without ADs! Just one button to turn your flash on! It is limited only with little upgrade reminder that shows once per 3 usages. You may upgrade to 'Led FlashLight Unlimited' if you want to get rid of that message and enable all features:
http://goo.gl/Tkf92
Permissions:
android.permission.CAMERA (Required to access flash on some devices)
android.permission.FLASHLIGHT (Same as above)
android.permission.SYSTEM_ALERT_WINDOW (Required to use flash/camera with widget & outside the app)
android.permission.VIBRATE (Led switch feedback confirmation)
android.permission.WAKE_LOCK (Required to use flash with disabled screen)
Devices confirmed to work well:
HTC EVO Design C715e (kingdom)
HTC Sensation, HTC Sensation XE,
HTC Wildfire S, HTC Wildfire,
HTC Desire S, HTC Salsa C510e,
Samsung Galaxy S2 (GT-I9100)
Samsung Galaxy S II SAMSUNG-SGH-I777 (SGH-I777)
Samsung Galaxy Ace (GT-S5830L, GT-S5830, GT-S5830i, GT-S5830B, GT-S5839i)
Samsung Galaxy Ace2 (GT-I8160)
Samsung Galaxy S Advance (GT-I9070)
Samsung Galaxy S (SCH-I500)
Samsung Galaxy S2 (SHW-M250S, SHW-M250K, GT-I9100, GT-I9103, SGH-I777)
Samsung Galaxy SIII - S3
Samsung Galaxy S4
Samsung Galaxy Tab 10.1 (GT-P7500)
Samsung Galaxy Note (GT-N7000)
Samsung Galaxy Note2
Sony Ericsson Xperia Neo V (MT11i)
Sony Ericsson Xperia Arc S (LT18a)
Sony Ericsson LT18i (LT18i)
Sony Ericsson Xperia Neo (MT15i)
Sony Ericsson Xperia U (ST25i)
Sony Ericsson Xperia Nozomi (LT26i)
Sony Ericsson Xperia Ion (LT28i)
Sony Ericsson Mini Pro (SK17a, SK17i)
Sony Ericsson WT19i
Sony Xperia P (LT22i)
Motorola Photon 4G
Motorola Droid X (cdma_shadow)
Motorola XT615 (XT615)
Google Galaxy Nexus
Samsung Galaxy Nexus
HTC Nexus One
Google Nexus S
Google Nexus 4
LGE LG optimus (d1lu)
LGE Optimus Vu (lge_325_skt)
LGE LG Lucid
LGE LG-P880
LGE LG-P990
Pantech Mirach (ef13l)
Devices that do not work (Please verify!):
Motorola Defy (umts_jordan)
Sony Ericsson Xperia Ray (ST18i)
Sony Ericsson Xperia Play (R800i)
Please report your device!
5.0.1Free
- Force close bug fix

5.0Free
- Updated layout to material design!
- Reduced size!
- Updated libraries
- New features will be added soon!

Want to add or fix your language? Contact me!

This app is on facebook now! Be the first to like it!
https://www.facebook.com/LedFlashlightUnlimited
بخشی از حجم دانلود فایل این برنامه متعلق به فایل دیتای آن است که به صورت اتوماتیک دانلود و نصب خواهد شد. این برنامه جهت اجرا به این فایل‌های دیتا نیاز دارد که مایکت به صورت اتوماتیک فرآیند نصب آنها را انجام خواهد داد.