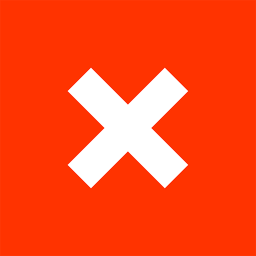 onX Hunt Maps #1 Hunting GPS Offline US Topo Maps
★★★ The onX Hunt App has been featured in Field & Stream, Outdoor Life and American Hunter as a must-have Hunting app for any Hunter or Outdoor Enthusiast ★★★
Know where you stand with the most trusted and accurate gps maps: Use onX Hunt as a fully functioning Free GPS on your phone. View private and public property land ownership maps and land owner names on the map!, Hunting Units, roads and trails, US topographic maps and more! Turn your phone into the best free hunting GPS with offline maps, location tracking GPS on your hunting app, and more!
▶ FREE HUNTING APP FEATURES:
• NO ADS
• Aerial view maps and 24K Topographical Maps with GPS Navigation
• Aerial/Topographic Hybrid overlay to see contours with crystal clear satellite imagery
• Hunting Units or Game Management Units (GMU) for general game species in
all 50 states. (for example, in Wyoming you will see antelope, deer, and elk)
• The onX Hunt App is a free Hunting gps app with tracks and waypoints: mark waypoints with icons or photos to navigate back to your vehicle, camp, or hunt stand.
• Easily measure distances between treestands and blinds.
• Measure acreage with the Shape Tool to easily measure food plots.
• Track the distance, duration and speed of your hunt with our GPS Hunting Tracker.
• Complimentary mapping layers such as topographical maps.
• Points of Interest & Geographic Features.
• Web Map for scouting at home and syncing data to your mobile. Web Hunting Map: www.onxmaps.com/web
▶OFFLINE GPS FUNCTIONALITY:
The onX Hunt App turns your phone into an outdoor handheld GPS by using the GPS built into your phone, or tablet, to display your location on the map. Cellular coverage is NOT needed, as tile saving technology allows you to save basemaps and layers for offline maps.
Extensive collection of Rec points, hiking trails, backcountry roads, hot springs, Fire towers, and more.
▶ WEB MAP: Memberships also include access to our online Web Hunting Map for computer use!
Try the Web Hunting Map: www.onxmaps.com/web
•Scout from the comfort of your home
• Sync markups and tracks between devices
• Print unlimited free maps
▶ FREE TRIAL:
While the onX Hunt App and many of it's features are free, you will also start a free Premium State Membership trial when you install the App. This allows you to try a full featured Premium State Membership for 7 days.
▶ PREMIUM STATE MEMBERSHIP:
With a Premium State Membership you gain access to our proprietary hunting gps maps developed by our GIS team. A Premium State Membership costs $29.99/year. Get the same great features of the free onX Hunt App but with the additional benefits of:
• Public land like Forest Service, Bureau of Land Management (BLM maps), Wildlife Management Areas, County and State land hunting maps, Timber Lands, QUADS and more!
• Landowner names with property line maps and boundaries in available counties*
• Search by landowner name or Hunting property landowner boundaries to scout and look for new areas to Hunt.
• Save private, or public hunting land maps for use when you are out of cell phone coverage.
• GMU or Hunting Units for multiple species (such as Antelope, Bighorn Sheep, Bison, Black Bear, Elk, Moose, Mountain Lion, Mule Deer, Mountain Goat, Wolf, White Tailed Deer, and Turkey Hunting)
• Possible Access Lands, Walk-In areas, Block Management Areas and private lands open to the public.
• The largest database of nationwide Roads and Trails ever built.
* Private landownership maps may not be available for all counties.
View the complimentary county layer on the Map or visit our website.
ELITE NATIONWIDE MEMBERSHIP
With an Elite Membership, you gain access to our proprietary maps for all 50 states. Easily scout and plan hunts in any state now for one membership price. Available for $99.99/year or $14.99/month.
▶FEEDBACK:
Having a problem, or want to request new features please contact us at
support@onxmaps.com
If you love onX Hunt, help us spread the word by leaving a review.

Version 4.21.0

In this version we are very excited to announce the integration of new aerial imagery! View incredible detail with our new, high resolution aerial maps. We also addressed bugs and improved stability. Reminder: access our web version at onXmaps.com/web for e-scouting. Know where you stand with onX Hunt, the most accurate GPS hunting app in the Play Store.
بخشی از حجم دانلود فایل این برنامه متعلق به فایل دیتای آن است که به صورت اتوماتیک دانلود و نصب خواهد شد. این برنامه جهت اجرا به این فایل‌های دیتا نیاز دارد که مایکت به صورت اتوماتیک فرآیند نصب آنها را انجام خواهد داد.