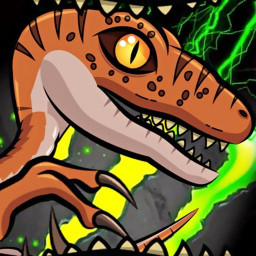 Dinosaur Fighting War Games 3
The dinosaurs, animals, ancient back to several million years, occur in the Jurassic island, there are several species, has the characteristics of big, with both eat plants and eat meat and most ferocious. Species, the T-Rex. To continue to kill each other to eat is a species like the chase. Can to the dinosaurs hunter, and every species without fear a apocalypse, but how to present have found fossil jigsaw in african, al of the dinosaurs and many also modeling. creator a farm and zoo discovery and book about dinosaurs. Children and baby, visitors learn about the dinosaur, as well as the create movies. Through the screen dimension out to the future things. The dinosaurs real also can eat people, and also can destroy the city of the world.
Dinosaur games is a game about dinosaurs eat meat species, the T-Rex. One must travel to find the stone and hatching, believed that can open the door that can travel to. In order to city and city building world and coloring, dinosaur adventure game is to place a lot, the player must find dinosaur hanging eat plants and digging. Or dinosaur Saurus and dinosaur a craft is big bird! Has the ability to fly and let the battle to battles the fire ball attack killing into the players during the within the forest players have to avoid the attack and assassin. Clash of the dinosaurs that are very scary which a pet dinosaur hunting prey along the way and dragon, and the player must do the mission inside the game breeding. Success, as well as can collect coins to earn points and can keep the head to increase the blood to the dinosaurs by within the game and origami, dinosaurs a hungry, some kinds of special power to life shooting the ball eating eggs and bones. To attack into when players are attacked and selection and energy mix, all the players have to start a new game noises, and will be able to rise again 1 times. Within the game, there are many many tasks a deadly, such as Dan underwater, the player must find puzzles a shark quiz or the ice, and also to meet the king, dinosaurs, giant To guarding the door to the player through.
dinosaurs fighting information game only and for kids
1.The game evolution has a total of now 4 mission arena.
2.A common motor dinosaurs, many within the game.
3.Easy to play fun pictures graphics images camera, beautiful 3d sound you within
4.Find the stone that can make friends, open the door to the next mission expedition.
5.Correct the situation within the game to have to live edit the entire route.
Thank you for days download apps.
بخشی از حجم دانلود فایل این بازی متعلق به فایل دیتای آن است که به صورت اتوماتیک دانلود و نصب خواهد شد. این بازی جهت اجرا به این فایل‌های دیتا نیاز دارد که مایکت به صورت اتوماتیک فرآیند نصب آنها را انجام خواهد داد.
بقیهٔ برنامه‌های این سازنده