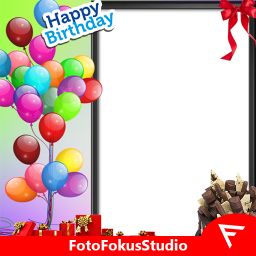 Happy Birthday Insta DP : Birthday Wishes
Multiple frame,wallpaper & insta DP choice available inside :
+ Happy Birthday DP Frames
+ Happy Birthday Wishes & Wallpaper
+ Happy Birthday Fonts / Alphabets
And many more added on weekly basis.
Happy Birthday Insta DP features:
- Select any photo set like birthday DP, birthday fonts etc..
- Then select frame or wallpaper you like to go ahead
- Select a photo from the gallery of your phone and use this image editor to decorate it!
( or )
- Capture a new photo with your camera and decorate it with frames!
- Rotate, scale, zoom in, zoom out or drag the photo to fit the frame as you like with multi touch!
- Choose from multiple frames and background or wallpaper in different shapes
- Choose photo color effects from various effect filters
- Place Text as you want
- 300 + Text Style included
- Change text color as you like
- 100+ native language support added
- Adjust Emoji and Smiley
- Clean & Attractive User Interface
- Improved Image Quality
- Save Photo
- Share saved photo on any social networks from our app.
- Set photo as DP for whatsapp , Profile Picture for facebook , Status for Instagram , Profile for contacts or as phone wallpaper etc.
- Square photo saved for DP or Profile without crop and cut existing photo
This app is one of the easiest way to edit a photo. Take a couple of moments to make your pics instantly beautiful and you will see that these instant pic effects are everything you have always needed for your photos. There are different picture frames for everybody. Just choose what kind of effect you want to achieve.
+ Sticker store added inside, so you can collect new sticker packs from that store.
multiple sticker packs available inside like special moments, butterfly, heart , magical , abcd etc..
+ Wallpaper section added, so you can directly edit it with text or smiles to make birthday wishes and share with friends.
Get Happy Birthday Insta DP free app with amazing picture frames, free download and you'll definitely enjoy this best picture editor. Try out new Happy Birthday Insta DP for your old pics from this collection that will intensify your feelings. Happy Birthday Insta DP can beautify all your photos and make the best moments of your life unforgettable.
+ App crash fixed
+ Bug fixes
+ Updated user interface
Happy Birthday Wishes & Wallpaper feature Added
New b'day DP Frames added
بخشی از حجم دانلود فایل این برنامه متعلق به فایل دیتای آن است که به صورت اتوماتیک دانلود و نصب خواهد شد. این برنامه جهت اجرا به این فایل‌های دیتا نیاز دارد که مایکت به صورت اتوماتیک فرآیند نصب آنها را انجام خواهد داد.
بقیهٔ برنامه‌های این سازنده