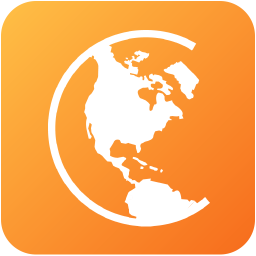 Bitcoin & Cryptocurrency Portfolio Tracker - FREE!
Totally FREE App.
Cryptocurrency Prices & Charts & News
Bitcoin Chart
Interactive Crypto is the best app to track your Bitcoin & cryptocurrency portfolio and receive market news.
Track all crypto assets you choose, including Bitcoin, Ethereum, Ripple, Litecoin and over 5000 altcoins and get personalized news and alerts. Access real-time prices and market charts in your local currency.
Few of the many great features that InteractiveCrypto has to offer:
∆ Historical Data and Bitcoin Price Charts:
Unique platform with real-time charts to analyze crypto trends like a pro.
See the current price, chart, market cap, volume, high, low, order book, depth chart-
Cryptocurrency candlestick charts and real-time market data for every altcoin.
∆ Crypto Watchlist/ Cryptocurrency Portfolio:
A full coinmarketcap style list of coins along with global market data. Add coins to your watchlist if you just want to keep track of certain coins. Invest wisely with our cryptocurrency portfolio tracker.
∆ Crypto Price Alert Notifications:
Set up personal notifications for each cryptocurrency. Get daily alerts and notifications when there are significant changes to a coin's price or your portfolio's value.
∆ HUGE LIBRARY OF COINS: Track 5000+ top cryptocurrencies including Bitcoin, Ethereum, Litecoin, IOTA, NEO, Dash, Monero, and many more! (XRP, BTC, BCH, LTC, BCN, ETN, SNT, ETH, BTG, XLM)
∆ Bitcoin News: Stay up-to-date with the latest Cryptocurrency and bitcoin news. Read about the latest Bitcoin trends and Altcoin trends before you buy Bitcoin.
Receive daily technical crypto analysis from our experts. Get ICO news before you make an ICO investment.
∆ Cryptocurrency Academy :
Learn about crypto trading and how to use bitcoin, how to trade Bitcoin.
∆ Crypto Coverage: Cryptocurrency analysis on popular and most traded cryptocurrencies, such as Ripple, Litecoin, Bitcoin Cash, Bitcoin Gold, Bitcoin Diamond, Ethereum Classic, IOTA, Eidoo, Verge, Einsteinium, Cardano, Tenx, Vechain, Monero, and many other altcoin reviews.
∆ Altcoin Reviews: Stay informed with the latest Cryptocurrencies reviews to help with your cryptocurrency investments
∆ Compare 30+ Altcoin Exchanges:
BTC/USD, XRP/USD, ETH/USD, LTC/USD, Coinbase, GDAX, Binance, Bitcoin Exchange, Bitstamp, Kraken, Bitfinex, Poloniex Cryptocurrency Exchange, Shapeshift, eToro, Plus500, CEX (CEX-IO), Bithumb, Changelly, Cryptopia, Coincheck, Luno, Paxful, Zebpay, Bitso, Yobit, BitFlyer, Wex, Coinsquare, Coinmama, Localbitcoins, BitBay, FoxBit and many more.
We'd love to hear from you on ways to improve the app even further. So feel free to get in touch via any of the channels below:
➠ www.interactivecrypto.com
➠ Facebook: https://www.facebook.com/interactivecrypto/
➠ Twitter: https://twitter.com/Interactivecryp
➠ Join our telegram group: https://t.me/cryptocurrenciesnews1
➠ Email: contact@interactivecrypto.com
We have added a Portfolio to our Crptocurrency App, so that our users can keep track of their transactions and set up personal alerts. Users can also input their transaction history to keep their investments organized.
بخشی از حجم دانلود فایل این برنامه متعلق به فایل دیتای آن است که به صورت اتوماتیک دانلود و نصب خواهد شد. این برنامه جهت اجرا به این فایل‌های دیتا نیاز دارد که مایکت به صورت اتوماتیک فرآیند نصب آنها را انجام خواهد داد.
بقیهٔ برنامه‌های این سازنده