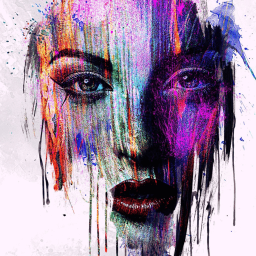 Photo Color Art Effect - Photo Lab Magic Effect
Want to make your picture best? Edit your picture with amazing photo effect? Finding best photo editing app? Yes? Then you are in perfect place. Just go for it. Download it and create your best picture with amazing tools!
This absolutely magic picture editing software app is specially designed to add rainbow effects and filters to your images and allow ultimate picture manipulation for free!
If you want to add outstanding art effect on your selfie pics and make them artistic & eye-catching, then this Photo Effects is the one app you need! You will get largest number of effect & Filter tool in One app! Photo effects is the best photo editor app for photo effects and photo filters.
Just take a selfie or take a picture from gallery, and see how the wonder happens right in front of your eyes – it's like you blended your pic with photos of rainbows and created a true piece of art, you can set suitable effect. You can set amazing Filter or Gradient with different color. also you can change filter color. Add different Emojis or Smiley. Also you can put any text or your name with different text style. That's it. You will get amazing picture after apply this!
This Magical photo editing with color effects and filters is only a click away from you! Maybe you've tried lots "photo editor" or 'photo effect' apps like collage makers or caption writers; adding text on photos is cute, indeed, and the same goes for beautiful photo frames and stickers, but after you try Photo Effects Filter Editor, your pics will never look same again! All you need is "photo filters" for your blender camera and you can try on various "color effects" on your selfie picture the same way you try on your dresses! Finest shades of rainbow spectrum make this picture editing software one of the top photo editing apps!
So, Enhance your photos with over 1000+ beautiful effects, frames & filters! Photo Effect & Editor is an easy, quick and fun photo editor. You don't need to be a Photoshop ninja to make any photo funny and any portrait beautiful. Just pick a filter, frame to use, then choose which image to process, and that's it!
You can create lovely photo, video or GIF with best effect. You can create beautiful picture with decorated different lovely things like Rain, Autumn, Animated Photo Effect, Art Photo, Sketch Art Photo, Magic Effects, Heart Animation Effect, Autumn Animation Effect, Music Animation Effect, Photo Editor, Art Photo Effect, DSLR Camera Blur Effects, Cartoon Photo, Photo Lab New, Photo Lab Art, Photo Art Effect, Best Photo Effect, Nature Photo Frames, World's Best Photo Editing app and etc. You can create your picture with your love and impress your love.
Awesome Features of app:
➣ A great number of color filters and effects!
➣ DSLR, HDR, Portrait mix Effect tool!
➣ Choose a selfie pic from your gallery or take a new one!
➣ Adjust color, add effects, frame, clone and draw on your photos!
➣ Apply effects and filters wherever and whenever you want!
➣ Ultimate picture editing for super art creation!
➣ Artwork effects & cartoon filters Picture editor!
➣ Add text, Emoji, Smiley, Frames, Filters, Gradients!
➣ 500+ Text different style!
➣ Change color of text & Frame shadow!
➣ Focus on your picture with Radial and Linear Vignette shape!
➣ Easy rotation, crop or resize of photos!
➣ Easily edit with the touch and pinch-to-zoom interface!
➣ View, edit, or delete your edited Image. Also re-edit that image!
➣ Save your final result to your gallery and on your SD card!
➣ Sharing instantly with your friends, family and followers on Whats app, Facebook, Twitter, Flickr, Instagram and more social apps!
Download this top Photo Effect app and apply some amazing photo effects and photo filters to the image, all for free.
بخشی از حجم دانلود فایل این برنامه متعلق به فایل دیتای آن است که به صورت اتوماتیک دانلود و نصب خواهد شد. این برنامه جهت اجرا به این فایل‌های دیتا نیاز دارد که مایکت به صورت اتوماتیک فرآیند نصب آنها را انجام خواهد داد.
بقیهٔ برنامه‌های این سازنده