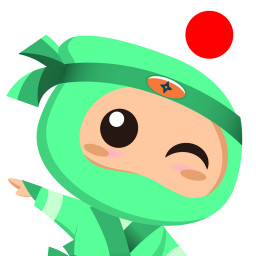 JLPT test N2, N3, N4, N5 - Mytest
Mytest is an extremely addictive test preparation application. Many exercises and Japanese proficiency test are waiting for you. Your mind will be tested and comprehentioned from first to high-level.
Mytest presents the test roadmap along with Hermann Ebbinghaus forgotten curve methods and Fast Brain memory training to increase the effectiveness of Japanese language learning. Therefore, practice exercises, tests, Japanese exam will help you achieve high scores in the JLPT in the future.
Break yourself with
- 20,000 JLPT exercises from N5 - N2, with answers and explanations
- 40 JLPT tests from N5 - N2, answers and explanations
- Practice vocabulary, JLPT kanji
- JLPT listening practice
- Japanese N2-N5 reading practice
- JLPT N2-N5 grammar system
What's the difference you shouldn't ignore
- Applying smart technology indicates false errors, automatic exercise suggestion
- Get a personalized Japanese exam training roadmap
- Practice, test online anytime, anywhere, no books
- Latest JLPT test updates, increase JLPT points in only 01 month
More fun with support tools
- Simple interface, stimulating learning
- Daily learning reminder feature
- Save your Japanese exam history and review it when needed
Mytest Premium - more outstanding, more special
- Offline mode: supports all features
- Unlock 42 Japanese exams, practice more than 10,000 N2-N5 exercises
- Remove ads: deliver a better experience
Comfortable to choose, diverse and effective
Don't let laziness but miss the opportunity. Quickly experience the Mytest-to make your JLPT prep simpler and easier
MyTest promises to be the Top 1 JLPT test app when you receive your love and contributions: mytest@eupgroup.net
*New: Better exam preparation with Migii Theory

Thank you for using MyTest Migii! We have fixed the bugs and improved the application to make it even better.

Do you love studying with MyTest Migii? Please share with everyone by posting a comment. Thank you!
بخشی از حجم دانلود فایل این برنامه متعلق به فایل دیتای آن است که به صورت اتوماتیک دانلود و نصب خواهد شد. این برنامه جهت اجرا به این فایل‌های دیتا نیاز دارد که مایکت به صورت اتوماتیک فرآیند نصب آنها را انجام خواهد داد.
بقیهٔ برنامه‌های این سازنده