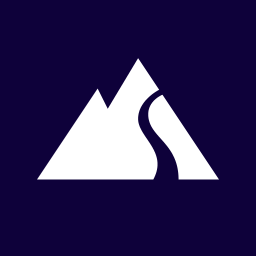 FATMAP: Hike, Bike, Ski Trails - 3D Outdoor Maps
FATMAP is the #1 app for mountain sports.
Find the perfect route, plan like a pro with the world's most advanced 3D outdoor map and record your adventures and share them with the community.
Whether skiing, ski touring, freeriding, hiking, biking or running, if you love mountain adventure, you'll find your community on FATMAP.
Explore the mountains with confidence with FATMAP.
FIND YOUR NEXT MOUNTAIN ADVENTURE
- Search and find the right route for you or be inspired by the community
- Discover the world's best routes with skiing, hiking and mountain biking guides written and moderated by qualified professionals
PLAN & NAVIGATE
- Know the area like a local and plan your route in detail with the most advanced 3D outdoor map that helps you intuitively understand the terrain
- Create and share custom locations / waypoints
- Locate yourself on the map at any time
- Use peak names, roads, footpaths, rivers and heaps of other map data to quickly orientate yourself and navigate to your next objective
- Use the map 'Follow' mode to navigate trails while skiing, riding or hiking
CHOOSE YOUR MOUNTAIN ACTIVITY
- Skiing, Freeriding, Ski Touring, Hiking, Mountain Biking, Trail Running and more
GO FURTHER WITH FATMAP EXPLORE
FATMAP Explore is for everyone who wants more out of their outdoor experiences.
TOPO MAP LAYERS
- See official topo maps from swisstopo, USGS, IGN, basemap.it and more in 3D
REAL-TIME SNOW CONDITIONS
- See current snow depth, fresh snow, and snow forecast directly on the map.
REAL-TIME RESORT STATUS
- See which lifts and pistes/runs are open or closed in real time. (At supported Ski Resorts)
OFFLINE MAPS
- Download any part of the map and use it without an internet connection.
- Conserve battery by using the app in airplane mode
- See your position on the map with no internet connectivity
PRO TERRAIN ANALYSIS LAYERS
- Understand the terrain like never before to make better decisions with Gradient, Avalanche, Flats, Aspect and more layers.
With Explore, you'll be ready for any adventure.
Access to FATMAP Explore requires a paid membership.
** We love feedback! Please send us feedback, ideas or suggestions to hello@fatmap.com
** For technical support, contact: support@fatmap.com
Have the perfect mountain adventure FATMAP! New this week:
* When viewing a route, tap the map to dive deeper and browse waypoints along the way.
* Support added for LifePass connected ski passes - Winter is coming! ❄️⛷
* Bug fixes, UI and stability improvements.

We love feedback! Use the feedback link in the app to send us feedback. And if you love FATMAP, please consider leaving us a review.
بخشی از حجم دانلود فایل این برنامه متعلق به فایل دیتای آن است که به صورت اتوماتیک دانلود و نصب خواهد شد. این برنامه جهت اجرا به این فایل‌های دیتا نیاز دارد که مایکت به صورت اتوماتیک فرآیند نصب آنها را انجام خواهد داد.