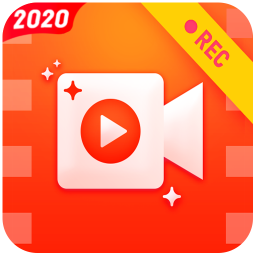 Screen Recorder 2021 With Facecam, Capture Screen
Screen recorder You want to record screen, live videos, gameplay, tutorials or video calls on your phone? Looking for a screen record tool or screen capture tool to record every wonderful moment? Then this screen show recorder &video recorder app is definitely what you want!
✅ Screen Recorder 2021 - ScreenRecorder & Video Recorder with audio and facecam is a screen recording and screen capture tool that helps you record screen and record videos in an easy way. Just with a tap, You can easily record screens, record games you are playing, record videos which cannot be downloaded, record live show or live streams, or record video call with your friends. It is 100% free and in HD quality
Screen Recorder 2021 with facecam and capture screenshot without the power button. Using our recording screen app, you can comfortably capture screen video of your favorite movie part, screen capture video of your video call with lover, record screen of gameplay
Convenient and easy to use, that is what you will feel when using this video call recorder app. We are sure you will be happy to use the Videoshow : Screen Recording 2021 app.
⚜ The Features of recording screen App: ⚜
✰ Recording screen with Audio and Facecam
✰Recording screen with sound and microphone on the notification bar
✰Recording screen with facecam with the floating key
✰ Count down before video screen record
✰ Shake to stop recorder screen record
✰ Pause/resume internal voice screen recording
✰ Draw while game recorder with facecam
Screenshot video capture
✰ Take a screenshot with screenshot button on screen
✰ Screen capture without power button
✰ Take a screenshot on the notification bar
Powerful editing
✰ Edit video: cut video, add music to video, adjust video quickly, ...
✰ Screen shot editor: crop photos, draw on pictures, merge photos, ...
✰ Convert video to gif
Screen Recorder 2021 (VideoShow Recorder) is a duty recorder with audio. It's dedicated to make the best free screen record for android. Screen phone Recorder ''VideoShow Recorder '' with audio will be the ideal duty recorder for you, we provide the best product and service. VideoShow Recorder- video recorder/game recorder/video recorder with audio and editor is a well functional app that captures all your precious moments with your smartphone, capture screenshots and edit images. Download it now and have a great experience!
Do not forget to rate 5 stars for ScreenRecorder " VideoShow " Recorder to support the developer! Any feedback is useful for us!
➳Thank You For Using Screen video Recorder With Face cam, Capture Screen ❤❤❤
Download!!! Screen Recorder 2021 For Free 👍 "No Watermark ✌
Screen Recorder 2021 With Facecam, Capture Screen en-US
بخشی از حجم دانلود فایل این برنامه متعلق به فایل دیتای آن است که به صورت اتوماتیک دانلود و نصب خواهد شد. این برنامه جهت اجرا به این فایل‌های دیتا نیاز دارد که مایکت به صورت اتوماتیک فرآیند نصب آنها را انجام خواهد داد.