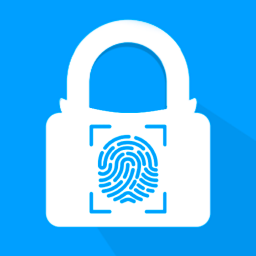 Gallery Lock - Photo & Video Vault App Fingerprint
A powerful Gallery Lock Photo & video vault applock fingerprint to Secure private Photos, pictures & Videos in your phone Gallery using your Fingerprint lock apps, or Password Gallery Lock & Gallery vault app For FREE !
★ Gallery Lock - Photo & Video Vault App Fingerprint benefits :
A powerful Video Vault App lock & hider to restrict access to your personnal gallery, pictures, pix, videos, if i wish to hide and lock my photos, videos & Lock my pix from them !.. So here is the solution, Gallery Lock & Gallery Vault with Fingerprint lock apps can easily by simple tap create an nq vault & App lock securely your private album photos, pictures and videos from your friends, parents or anyone else in your Vault app Gallery using Fingerprint photo app lock & Video Vault system or a password that you choose so nobody can see or access to your secure Hidden private files anymore
★ Use Gallery Vault, App Lock Pictures , Photo Album & Videos lock Apps to keepsafe your Privacy! ★
★ Fingerprint Lock Screen, pictures & Video vault lock apps Features :
✓ Gallery vault Secure media files (photos Album, pictures, videos) , so that you keep it safe.
✓ Whenever you want your secret hidden files, unhide them from the Gallery vault to keep safe.
✓ Gallery Lock Apps is a Fingerprint & password video Vault app protected
✓ Album lock for gallery secure system
✓ Use fingerprint locker for Video Vault to unlock your Secure Folder files
✓ Eye catching UI Vault to manage hidden files from the Gallery Vault dashboard
✓ Lock & Hide my pix directly from other gallery applications
✓ Friendly UI & applock fingerprint designs
✓ Rotate and zoom features in album lock for gallery
✓ PIN/Pattern access & fingerprint lock screen
✓ bloquear aplicacione secure applock fingerptint
✓ gallery vault & album Lock features is a simple choice to enjoy your privacy
★ Take control of your privacy with secureure Gallery lock (Lock pictures & video vault). It hides pictures & videos and keepsafe them using Fingerprint secure system.
##(Important!) Before you uninstall Gallery Lock, Unhide your Lock photos and videos first. If you uninstall the app or doing a factory reset without unlocking it, the photos, pictures and videos will be lost also the Fingerprint Lock Screen
------ FAQ -----
Are my Locked files stored online?
No. Your files are stored only on your device, so please make sure to backup all your hidden files before transferring to new device or factory reset.
Is Fingerprint lock screen only my finger enabled?
Sometimes, in some devices, after Gallery Lock is killed by system or other apps, or after device restarted, Gallery lock & Video vault may not be able to respond to dial event.
How can i enable Fingerprint Lock screen Freature?
Enable it in app settings
What can I do if I forgot my Video Vault or album lock password?
1. Launch Gallery Vault keepsafe page. tap the Manage Space button in System App Detail Info page of Gallery Vault (System Setting->Apps->Gallery Lock)
2. Try to unlock and fail for 2 times, then a Forgot button will show
3. Tap 'Forgot' button and tap 'Resend Auth Email'
Any issues or suggestion for Gallery Lock / Video Vault, welcome to send mail to us! Contact@nmstudios.info
We focus on Privacy Protect, provide the professional Photo and video vault app to protect your privacy!
Enjoy Your Secured Files with Gallery lock, gallery vault app
✔ Optimize gallery fingerprint features
✔ Update new libs
✔ New intruder selfi lock
بخشی از حجم دانلود فایل این برنامه متعلق به فایل دیتای آن است که به صورت اتوماتیک دانلود و نصب خواهد شد. این برنامه جهت اجرا به این فایل‌های دیتا نیاز دارد که مایکت به صورت اتوماتیک فرآیند نصب آنها را انجام خواهد داد.